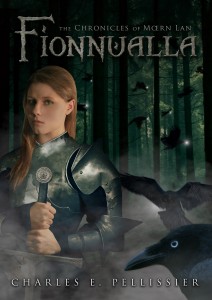 At last, the first book of "The Chronicles of Mœrn Lan" is available in English too! As someone may have read in my previous post, the release of "Fionnualla" was scheduled in a month, during the summer solstice; a way to celebrate the two-year release of the Italian edition and… Also for celebrating the anniversary of our protagonist who was actually born during such a night, as you'll see in the novel! 🙂 But after all, a date is simply a number, and the book was ready earlier than expected… However I decided to reserve a little surprise for June 20th. 🙂
Together with the English version, the new edition of the Italian book has been released, completely revised, expanded, renovated and… I decided to include on both editions a short preview of the second book of the series, the first chapter of "The Necromancer" that will be released hopefully in late 2016, if the Gods will be in our favour :D. You will find both editions, Italian and English, on Amazon :).
I'll greet you with the book trailer of "Fionnualla," filmed by Aegyptiacus Entertainment and with the beautiful Alice Lussiana Parente playing the role of our young protagonist.
Viljial Chnaal – May the path be in your favour! 🙂
Charles
[youtube https://www.youtube-nocookie.com/watch?v=JqEOJGbHw8c]

COMING SOON